About Us
Directories and Buyer's Guides.
Your Guide publishes a series of Printed and Online Buyer's Guides and Directories. The directories have dedicated sections for every type of product so when a buyer searches we make it easy to find the right suppliers.
For suppliers YourGuide provides an extremely cost effective way to promote their company and products for a whole year – whenever a buyer searches they are always seen!
Outdoor and Adventure Sports Directory.
The YourGuide Outdoor Directory lists suppliers, manufacturers and distributors of all types of Outdoor Equipment, Camping Equipment, Skiing Equipment, SnowBoarding Equipment, Outdoor Technical Clothing, Climbing Equipment and Mountaineering Equipment. Essential information if you are an outdoor retailer.
---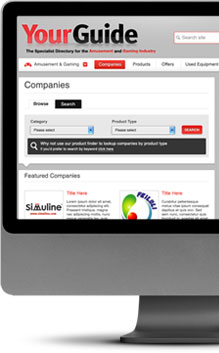 Online Version.
The online directory works on a proven directory model, where every company gets a free basic listing, and then there are special subscription packages for companies to make their information stand out from their competitors. These packages also provide the opportunity for companies to include their latest products, special offers and closeouts so YourGuide acts as a Buyers Guide as well! - please click the "Include your products" button to the right of this text for more details.
Why Advertise?
Working for all nationalities
Research has shown that buyers worldwide rate product information as their number one requirement from business to business media - YourGuide gives buyers the information they want in a simple and easy to use format that works for all nationalities.
Advertisements Are Seen
The directory has dedicated sections for just about every type of Outdoor product - That means buyers and retailers using the directory can quickly find the products and suppliers they want - For suppliers it's an extremely effective way to promote their products because they are never missed when a buyer is searching - that's the most important time to be seen!!