About Us
Directories and Buyer's Guides.
YourGuide publishes a series of Printed and Online Buyer's Guides and Directories. The Buyers' Guides are product focussed so when a buyer is searching we make it easy to find the right suppliers. For suppliers YourGuide provides an extremely cost effective way to promote their company and products for a whole year – whenever a buyer searches they are always seen!
Designers' Data
Designers' Data is published for a design conscious market where quality is paramount. It benefits from nearly a quarter of a century of successful publishing offering some of the best value for money exposure of products to the broad spectrum of professionals in the interior design contract market.
Now complemented by a comprehensive on-line buyers guide, making available another information source to help specifiers and purchasers with product selection.
---
Printed Version.
Published Once each year in January the printed version of Designers' Data provides useful information on current products that are of value and interest to professionals working in interior design, the publication was designed and laid out by designers with a close knowledge of the market in order to make the presentation as easy and as comfortable to use as possible. When a buyer searches they can always find the right suppliers and products quickly and easily.
---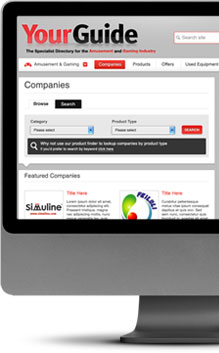 Online Version.
The online version of Designers' Data works on a proven directory model, where every company gets a free basic listing, and then there are special subscription packages for companies to make their information stand out from their competitors.
The site is fully optimised for the search engines so we catch many of the industry related searches… if you think about it there's no better time to be seen! Advertisers in the printed version automatically receive a free online subscription package - please click here for more details.
Why Advertise?
Comprehensive Coverage
Designers' Data gives comprehensive access to the whole interior design market. Reaching the designers and specifiers for a very wide range of projects - from hotels to hospitals, community centres to cinemas, offices to overseas properties and more. The publication goes almost exclusively to named individuals at their place of work.
Targetted Circulation
8000 issues distributed, including 500 copies at trade
shows throughout the year.
Circulation by sector
40% Interior designers , 30% Architects, 30% Buyers / Specifiers.
Advertisements Are Seen
Designers Data's product focussed printed version is packed with the latest products and is kept on desks for the whole year and used as a reference source- advertising is seen and keeps on working. With top ranking in the search engines the online version catches the buyers who are searching for your type of products and services and displays your entry – it's the best time to be seen
More For Less
Designers Data's online and printed coverage reaches buyers who are searching with a long lasting hard working message.
Testimonials
'Designers' Data is a great platform to promote new products to a targeted market of design conscious clients.' Roger Belham, Managing Director, CS Contract Furniture.
'We continue to advertise with Designers' Data as it has proven to be highly effective in reaching our target audience.' Gabrielle Lennard, The Dining Chair Company Ltd.
'Ever since I first became involved in Designers' Data, the results have been fantastic. Not only has the service that we have received been first rate, but the level of communication and exposure we had from Designers' Data has been nothing short of first class!' Jack Glennon, Sales & Marketing Manager, Jan Cavelle Furniture.
' As a flourishing young business without a huge budget for advertising, I have found showcasing my designs in Designers' Data to be an extremely cost effective way of reaching a niche market of leading architects and interior designers. I have had a fantastic response both in the ammount and calibre of enquiries received and am currently working on a number of prestigious commissions for hotels in the U.K. and internationally as a direct result of clients seeing To Grace in Designers' Data.' Natasha Webb, MD, To Grace.
"Gilkicker Ltd wanted to gain targeted additional exposure for our newly launched Light 'n' Shade product and commenced discussions with Ilex initially with regard to Landscape Update magazine. As a consequence of further discussions with Ilex it became evident that there were further opportunities available to us with the Designers' Data publication. We have been very pleased with the responses that we have received in quantity but more importantly in quality. It has been an easy non bureaucratic and pleasant experience dealing with the Ilex team and one that we hope continues."