DCRS Ltd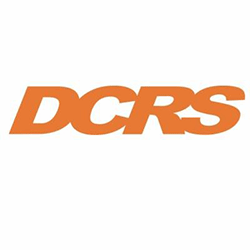 DCRS Ltd, established in 1987, have become one of the UK's market leaders in the hire, sales and service of voice and data two-way radio communication products & applications to clients throughout the UK and Europe.
Encompassing restaurants, hotels, holiday parks and much more, the Hospitality and Leisure industry has such a vast array of businesses in various sizes, locations and venues that there is a requirement for resilient and secure two-way radio communications infrastructure that ensure both reliable connectivity and also exceptional customer service.
By introducing a radio system you can stay connected with existing systems such as alarm management to prevent false alarms & unnecessary fire brigade call-outs, track lone workers where there are blackspot issues, or utilise it as a customer service tool with WIFI call buttons – the list is endless and with our R & D Department on hand we can design a radio solution to fit your requirements.
Whether you have a requirement to keep staff on site in contact to carry out tasks, or multiple sites DCRS can ensure that your needs are met in their entirety, exactly as you aim to do with your guests by offering instant, discreet and efficient services.
Our project managers, engineers and support staff are trained to the highest standard, taking initial ideas through to bespoke design, project management, commissioning and installation followed by a complete maintenance and service aftercare package.
Providing you with an affordable and accessible solution, all of your equipment will come from a professional and well-organised company, which still believes in "quality and value found in a personalised service".
To experience how DCRS Ltd really do go that extra mile; contact us to discuss any requirements you may have.
Telephone Number

01480 466 300

Website

Address

DCRS Ltd, 52 Edison Road, St Ives, Cambs, PE27 3LH